If you are reading this, I can only presume Yorkshire Tea, Wensleydale Cheese and a trek up 3 large hills for fun hasn't been enough to make you want to explore what Yorkshire has to offer, however at the heart of the Northern Powerhouse, is a city region that is continually growing, and over the next few years' momentum is only set to build. With a heritage of innovation, the City of Leeds is a network focused on the future.
So why should you be buying property deals in and around Leeds and West Yorkshire?
INVESTMENTS
You might not be personally interested in a shopping spree in John Lewis or a night watching Ed Sheeran, but investments in the City over the past few years have drawn in millions of visitors. In 2013 the £350 million Trinity Shopping Centre development opened, along with the 13,500 capacity First Direct Arena. 3 years later Leeds welcomed Victoria Gate Shopping Centre; a £600 million retail development. Looking to the future, the biggest change Leeds has seen in over 100 years will be the South Bank development with the aim to double the size of the city and regenerate 253 hectares of Land – the equivalent to 350 football pitches! [We don't like to mess around in Yorkshire.]
TRANSPORT LINKS
Last year has seen the introduction of a scheme worth close to £20 million to transform the main roads of the city centre and increase public transport links. The scheme is all part of a wider £270 million project to improve transport to Leeds by 2026. Leeds already has major access routes to other Northern cities like Bradford, Manchester, Liverpool and Newcastle. Leeds Bradford Airport welcomed 3.5 million visitors in 2016 and serves 75 direct destinations in 25 countries. HS2 is due to reach Leeds with the Northern Powerhouse Project, that aims to then attract 850,000 new jobs to the region by 2050.
ECONOMY
The Leeds City Economy is worth £21.3 billion whilst the wider region is worth £66.5 billion annually, with a 40% growth rate. So why is Leeds growing so rapidly? There is a heavy focus on investing in businesses and job support. In 2015 the city had the fastest private sector job growth and 490,000 sq. ft. of employment space had been completed in the enterprise zone. There are 14,000 people employed in the banking sector in the city and over 30 national and international banks are based here. NHS England has based 4 out of 5 of its national offices in Leeds, and Channel 4 has realised there is life beyond the M25, moving to the city last year.
EDUCATION
Leeds is recognised for its quality of education, attracting more than 65,000 students between its universities and colleges. From these students over 35% stay in Leeds and are educated to degree level. With access to a skilled workforce, investment in the city is only going to continue. North of the city is an attractive place for HMO and BTL investors, with students looking in the area, as well as young professionals and families.
The city region has a range of property investment avenues to explore. From the pit stop visits taking £469 Million in 2015, to the student market where there is always demand for rooms, or the families and young professionals looking for permanent or rental accommodation. There is a lot to explore in the region, and we would be more than happy to answer your questions about Leeds and the surrounding areas and work out what the best investment strategy would be for you. If you would then like us to point you in the direction of the first of the 3 large hills, let us know, we will make you a cuppa before you go to help you on your way, and politely decline your invitation to join! 😛
Stat Sources: leeds-live.co.uk | propertyhub.net | Leeds City Council | The Northern Powerhouse Partnership |Cities Outlook 2015 |Yorkshire Post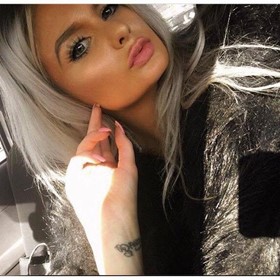 Kadey Hardy – Personal Assistant – We Sell BMV