You've probably heard property is a great investment. You've likely seen people have success in property; maybe you know someone who has benefitted from the price rises in property? Or someone who has rental income coming in each month which has allowed them to retire earlier?
With over 4.7 million private rental households in the UK, property investment is more popular than ever. Yet what makes a property a good investment? When getting started, how do you know what to look for?
To answer this, we've put together the list of the THREE first, core things we look for & consider in property investment; and recommend anyone getting into property looks at these too – buying at a good price; below market value properties, adding value to properties, and last but certainly not least- capital appreciation and capital growth.
Can you get the property for a good price or BMV?
'You make your money when you buy' is a common phrase in business. Therefore, getting a property at a good price or 'BMV', meaning below market value, gets you off to a good start.
Often, people confuse getting a property below market value with a property which simply needs work. Let's say the ceiling price of an area – the price at which a done-up property will sell for, is £200,000. Buying a property in that area which needs £30,000 worth of work, for £170,000, is NOT below market value.
However, let's say a property is worth £170,000 in its current state. Maybe there are other properties nearby, which are in similar condition, which have sold for this much (these are known as comparables) which support the price. Then getting this property at £145,000 would be a good deal – being 15% below market value.
Typically we're looking to get around 15% below market value, but this changes with where we're at in the economy right now, and has changed over the years depending on the market.
Why would somebody sell their property below market value?
As an investor, you're looking at the property from a PURELY financial point of view; thinking about money and thinking about the return. For a vendor (a seller of a property), they are often looking at the property from an emotional point of view – in one way or more that property represents a problem for them. When this happens, vendors are looking for certainty – being confident that when a price is accepted the property sale will complete. And selling to an investor gives far more certainty than an open market buyer, where people are often in 'chains', and one in 3 transactions fall out of bed. Vendors are therefore willing to accept a lower price on the property, in exchange for the increased certainty it will complete.
Adding value to the property
Adding value to a property is most commonly done via a refurbishment. We see this on shows like 'homes under the hammer', where properties which are cosmetically tired or 'in need of modernisation' (as agents like to put it!) are refurbished and value is added.
Refurbishment is not the only way to add value to a property; this can be done via lease extensions, planning gains, or adding extra bedrooms, but the level of development always depends on the end price of the property. Too often, new investors over-do a refurbishment, spending more on the property than the value it adds! We must be conscious that the money we put into the property, will be returned out the other side.
How do we get this money out you ask? The most common strategy is to refinance the property once the refurbishment is complete. This involves getting a new valuation on the property and pulling out some of the equity added by the refurbishment. Indeed, the best deals are generally a combination of being bought at a good price, and, having room to add value, giving a good chance of pulling out a chunk of capital, when the property is refinanced.
Capital appreciation or capital growth
Capital appreciation is the increase in a property's value over time and is a key factor in long term success. Property prices rise in the long run; generally, between 4% and 7% per year – and this compounds over time to a substantial increase in value over a number of years.
So how do we get capital appreciation? Firstly, it's not something we can guarantee – but there are things we can do to make it more likely. We know that property prices DO rise in the long run, but in the short term, this can be hard to predict. Buying in an area where developments are planned and ongoing, with good demand for housing (both from renters and homeowners) and in areas with good and improving transport links, are all things we can do to help capture this capital appreciation.
Capital appreciation is what builds wealth in the long run, and it's something that has a remarkable impact. While we could say, at any given time, 'what about X year where prices didn't rise' or 'what about 2008 when the market crashed' we are NOT saying it is a smooth ride upwards. However, property values in 1950 were an average of £1,891 (Sunlife). Today, in 2021, the average is in the region of £240,000; doubling on average every 10 years.
Capital appreciation should be the cherry on the cake, but buying in an area with the characteristics above, help us make the most of it.
If you take this information and advice on, and include these three factors in property investment, you can give yourself the BEST chance of success in property investment. We of course sell buy to let investment opportunities, and if you want to find out more, get in touch and book a call with one of our investment consultants, who will be happy to help. Fill in your details here – https://wesellbmv.co.uk/  to request your free phone consultation.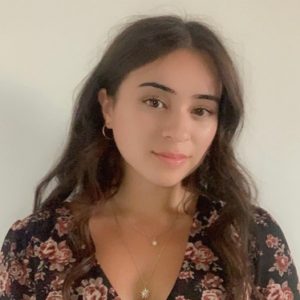 Jessica Leyland – Social Media Associate – We Sell BMV